introductie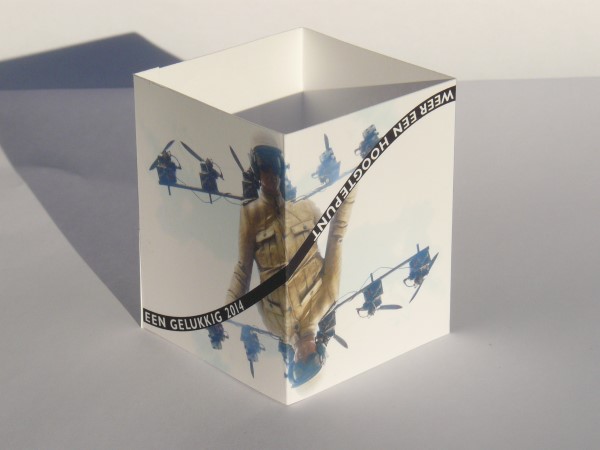 Since 24 february 2014, I have been producing one calligraphic scribble each morning before breakfast, as an exercise, as well as a greeting card from time to time, sent to friends and acquaintances. This site shows the results of this project, and of my attempts to meet my self- imposed schedule for birthday cards and such. Naar aanleiding van mijn kerst-/nieuwjaarskaartje voor 2014 (en eerdere) suggereerde een vriend dat ik wel een winkeltje kon beginnen met kaarten, eventueel op maat. Zoiets is nogal een stap, vandaar dat ik in 2014 besloot om te onderzoeken of mijn creativiteit het aan kon om zelf alle te versturen kaarten te produceren (sorry, AKO).
Alsof felicitatiekaarten niet voldoende zijn, verstuurde ik in 2014 ook nieuwmaandskaarten in een wisselende oplage. (Met ingang van 2015 komen die wat minder frequent.)
Om daarnaast mijn schrijfkunst te oefenen, ben ik op 24 februari 2014 begonnen met het maken van tenminste één kalligrafische krabbel vóór het ontbijt - vandaar de naam "Before Breakfast".
De krabbels wisselen nogal in kwaliteit, maar hé, het is ook écht vóór het ontbijt (voor 98%), en ik werk ook nog! Na een jaar oefenen was ik verslaafd, dus voorlopig* ga ik door.
Op deze website vind je mijn ochtendkrabbels via het menu rechtsboven, ingedeeld per maand. Daar vind je ook de pagina's met felicitatie- en nieuwmaandskaarten, per half jaar.
Uit de beginjaren vind je niet meer alle krabbels, alleen de hoogtepunten.

* Volgens Seb Lester is het verschil tussen calligrafie en heroïne dat je van heroïne nog kunt afkicken.